25
July 2022
Choose The Fence That Is Right for You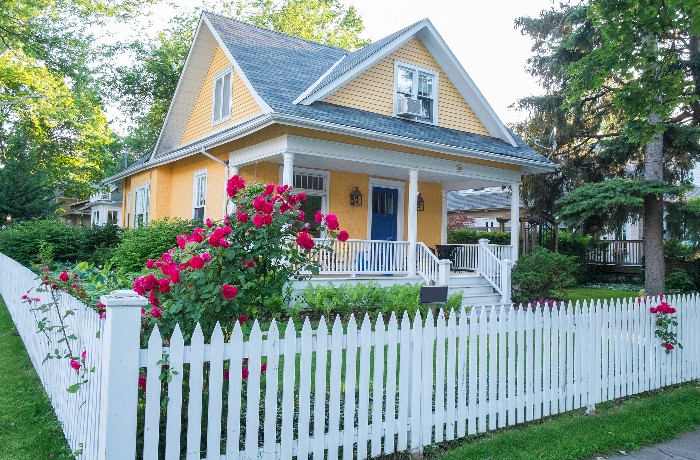 People build a picket fence for many reasons. There are those who do so for security, noise reduction, and boundary definition purposes. There are also those who feel that well-designed fences are stylish additions to the landscapes of their homes. Whether for security or for aesthetic reasons, fences are the best way to go. Adding fences to a particular property can definitely enhance your quality of life and the value of your home.
1. Fence Material 101
There are many types of fences that can be chosen by those who are thinking about acquiring their own. These include wood fencing, vinyl fencing, and ornamental fencing. Wood fencing is traditional, functional, and aesthetically pleasing while vinyl fencing has timeless styling and is more intricate than wood fencing. Ornamental fencing, in turn, is high quality, elegant, and high in toughness and strength. Among these three, it is wood fencing which is the most popular. This is because it combines both function and fashion in one single entity. There used to be a time when fences such as these were built entirely from scratch by those who want white picket fences for their homes. These days, however, preassembled panels which make fence construction faster and easier can be availed of from the market with no hassle at all.
2. Panels And Styles
The market has many different preassembled panels available to suit all tastes. These fences differ in detail and are uniquely designed so that no one is the same as the other. There are, however, three major preassembled fence panel styles for people to choose from. These include the solid, the spaced picket, and the shadowbox panel styles.
3. Solid Style
The style referred to as solid is that which is used as containment fencing. This style allows for complete privacy and is commonly used as a pool fence and to divide property lines. The solid style is also used to hide unsightly areas or major roadways from view. Fences with solid styling generally use very closely-spaced pickets that vary in style, two privacy fence ideas include the basic dog-ear style and the pointed top or elaborate design.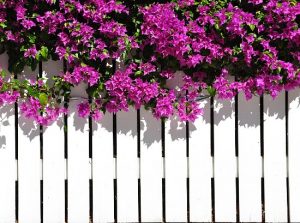 4. Picket Fence Style
The style referred to as spaced picket is that which is ideal for keeping children and pets in defining boundaries.  It also makes a good garden fence. This style also allows fences to wear a distinctive look and aesthetic appeal. Fences that sport the spaced picket style are generally shorter than those that sport the solid style. The advantage this styling has over all the others is that the fences which it employs do not completely block the view from the surrounding area.
5. Shadowbox Style
The style referred to as shadowbox uses alternating panels across the back and front. This is to be able to give the fence the same look on both sides. The shadowbox is an ideal fence style for the reason that people from the other side have a pleasant view of the fence as well. Fences that sport the shadowbox style are taller than usual and have the look of full containment while allowing more air circulation.
6. Durability
In buying durable fences intended to endure all storms, it is important to pay special attention to the materials that the fences themselves are made of. The mark of quality found in these materials holds a very special bearing on the fences that they make up. For wood fencing, it is important that the fences themselves are made of the right kind of lumber. Wood fencing treated with paint, stain, or waterproofing sealer as well as those which employ weather-resistant galvanized nails and exterior screws are those which should be considered by people who want to acquire fences that are meant to last for eternity.
7. Make It Last And Save Money In The Long Run
Perhaps the most excellent bit of generic advice that anyone can be given as far as buying fences is concerned is that one should buy the best he can afford. Paying a significant premium for the best and the real top-of-the-range stuff allows one to own fences that will not wear or break much faster than intended. This is particularly true for wood fencing because it is more popular and has the tendency to be particularly abused. Wood fencing is that which is much more consistent as far as the standard is concerned and is assured to outlive those which purport to be stylish but do not have the capacity to last a day anyway.
Find Good Fencing Contractors
Whether you are in the market for wood, metal, or chain link fence River Valley Fencing LLC can help you with your dream fence.  Call us at (479) 883-1859.
Need a great fencing company?  We serve Fort Smith, Van Buren, Barling, Greenwood, Altus, Paris, Cedarville, Waldron, Mountainburg, Mulberry, Roland, Lavaca, Charleston, Ozark Charleston, Booneville, and Alma Arkansas.  In Oklahoma, we serve the communities of Muldrow, Sallisaw, Pocola, and Poteau.