20
October 2022
Add a Fence to Your Property Fort Smith
Adding a fence to your property can be a good investment. Not only does it improve the value of your house but it can also make it safer for your family, keep you safe from intruders, and provide a safe place for your dog to run. There are a lot of benefits to adding a fence to your house.

Here are 8 reasons why you should add a fence to your home improvement project.
1. Why A Fence Is A Smart Investment
The fence adds value to a property and makes it more private. It is a great investment for real estate advisors.
According to real estate experts, when you add a fence it is one of the easiest and most affordable ways to increase your home's value. Moreover, not having a fence is a big turnoff to people who greatly need one for a more convenient lifestyle. A good fence can increase a home's value between $1,500 and $5,000, depending on the type and material. Metal and stone fences have an ROI of 70 percent, while other materials have an ROI of around 50 percent.
If you want to get the most value out of your home, you will want to get a quality fence installed. We will make sure your fence looks good for years to come.
2. It Is Pleasing to the Eye
A fence can be a great way to make a home look better than it actually is. It can help to add a sense of style and beauty that can be very beneficial.
3. Keep Yor Dog Safe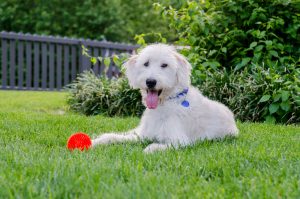 It's no secret that young families are buying homes in the Fort Smith area so that their dogs have a better life. Your dog needs a fenced-in yard to keep him from roving and give him a place outside to play too.
If you are looking for a way to protect your dog from road hazards, add a fence. This will help to keep your dog safe in your yard.
4. How to Protect Your Privacy with a Fence
Privacy fences are meant to provide a bit more seclusion in the home. It is usually meant to block the view of the neighbors and other people from your yard and home. Privacy fences are usually meant to block the view of the neighbors.
5. Why Fencing Is One of the Best Things You Can Do For Your Home
A fence around your property will make it harder for burglars to get into your property.
6. How to Protect Your Landscape – Tips
Landscaping can be damaged by harsh weather conditions such as wind, rain, and snow. Add a fence to protect your plants from these harsh weather conditions.
7. How to Protect Your Yard From Noise
Fencing in your property has the added benefit of acting as a noise barrier. If you have noisy neighbors, a fence can help to reduce the impact of the noise.
8. Space-Defining Advice
Fencing is a good way to help you define your space. You can't have a neighbor's dog on your lawn without fencing in your yard. You also don't have to worry about where your lawn ends and your neighbors start.
Fences can be expensive and are not always the best option for your home. If you don't own the land your fence sits on and this can lead to conflict if you ever decide to sell.
How to Build A Privacy Fence for Your Yard
Adding fencing around your home will provide a safer, more peaceful, and private space. It will also protect your property from the weather and nosy neighbors.
You need to upgrade your garden when you need a fence. Wood fences make excellent privacy fences.
Are you thinking about adding a fence to your property? Call us today for a free quote.
Find a Good Fence Company
Whether you are in the market for wood, metal, or chain link fence River Valley Fencing LLC can help you with your dream fence.  Call us at (479) 883-1859.
We want to be the fence company you call when you have a wood fences project.  We serve Fort Smith, Van Buren, Barling, Greenwood, Altus, Paris, Cedarville, Waldron, Mountainburg, Mulberry, Roland, Lavaca, Charleston, Ozark Charleston, Booneville, and Alma Arkansas.  In Oklahoma, we serve the communities of Muldrow, Sallisaw, Pocola, and Poteau.