7
April 2023
Understanding the Different Types of Pool Fences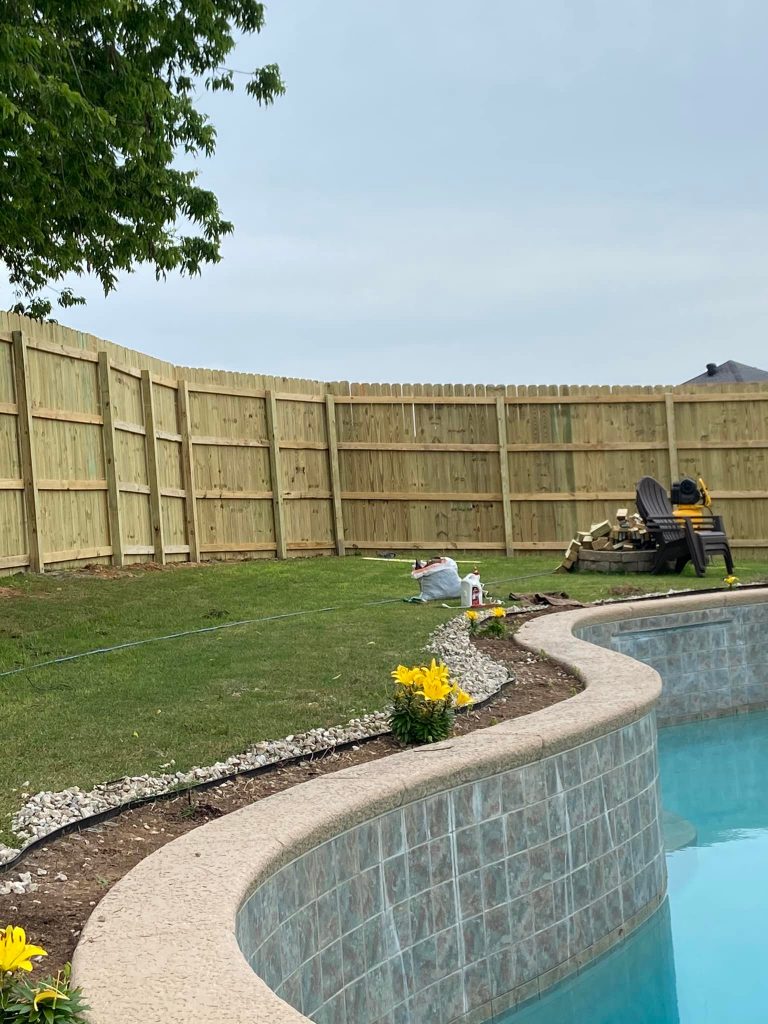 Pool fences are a necessary safety feature for any home that has a swimming pool or spa. They are designed to prevent young children and animals from accessing the pool without adult supervision. There are several different types of fences you can choose from for your pool, each with its own unique features and characteristics.
Aluminum Fences Fort Smith AR
One of the most popular types of pool fences is the aluminum fence. These fences are lightweight, durable, and affordable. They come in a wide range of colors and styles, so you can choose one that complements your home's exterior. Aluminum fences are also low-maintenance and easy to install.
Mesh Fences
Another type of pool fence is the mesh fence. Mesh fences are made from high-quality materials, such as PVC-coated polyester fabric, and are supported by poles that are inserted into sleeves that are drilled into your pool deck. They are removable, so you can take them down when you don't need them. Mesh fences are also transparent, so you can see through them to keep an eye on your children or pets.
Glass Pool Fences
Glass fences are a great option for those who want an unobstructed view of their pool. Glass fences are made from tempered glass that is up to 12mm thick and are typically frameless, so they provide a sleek, modern look. Glass fences can also easy to clean and maintain and are an excellent choice for homes with modern architecture.
Wooden Pool Fences in Fort Smith and the River Valley
Wooden pool fences are classic and provide a rustic look. They are usually made from cedar or redwood and can be stained or painted to match your home's exterior. Wooden fences can be built to match the design and layout of your home and can provide excellent privacy, making them an excellent choice for homes with busy street frontages.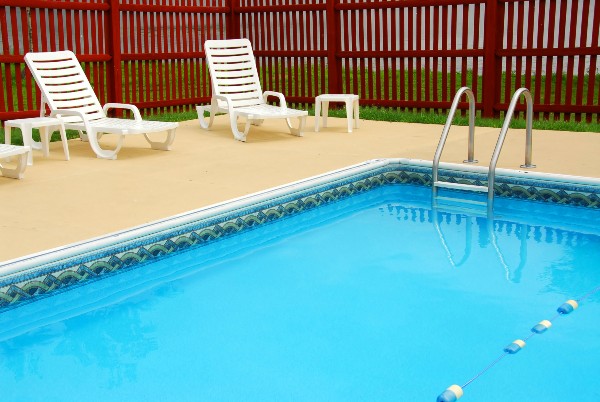 Factors to Consider When Choosing a Pool Fence That Suits Your Home
Choosing the right type of fence for your pool depends on several factors, including your budget, your home's architecture, your pool's placement, and your aesthetic preferences.
1. Budget: The cost of a pool fence varies widely depending on the material, style, and size. Determine your budget before you start looking for fences so that you don't overspend.
2. Home's architecture: Take into account the architecture of your home when choosing a pool fence. You don't want a fence that clashes with your home's design.
3. Pool placement: The location of your pool should also be considered before selecting a pool fence. If your pool is close to your home, a more transparent fence, such as a glass or mesh fence, may be suitable. If your pool is close to a busy road or has a busy street frontage, a wooden fence may provide the privacy and noise reduction you need.
4. Aesthetics: The fence you choose should be an enhancement to your home's exterior rather than an eyesore. Look for fences with a design that complements your home's style and color palette.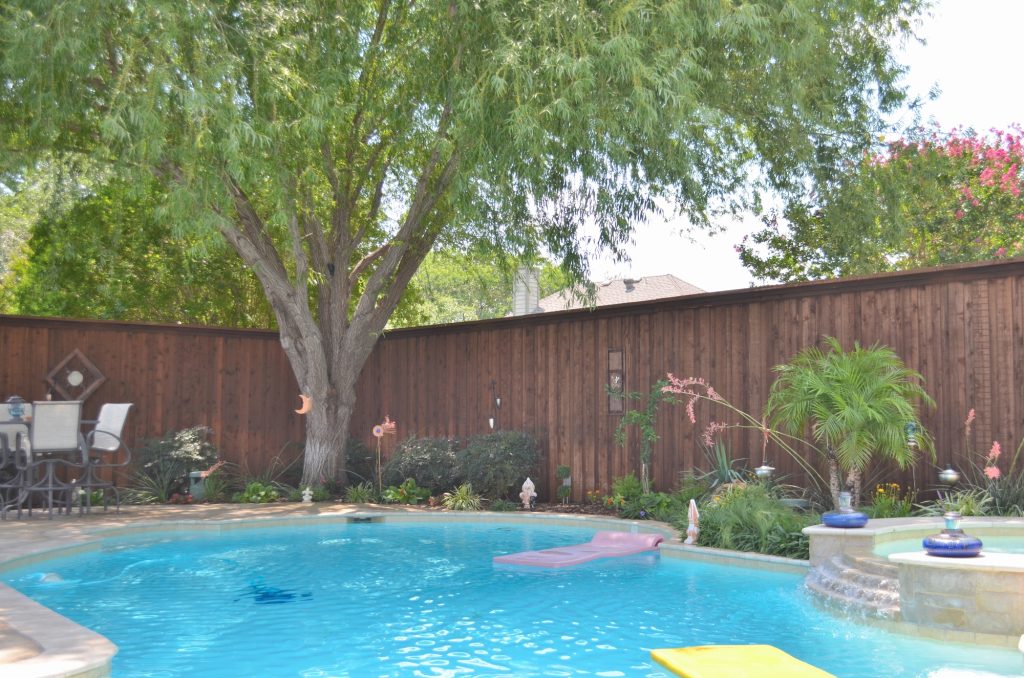 Tips for Installing and Maintaining Your Pool Fence for Safety and Aesthetics
After choosing a fence, it's essential to take proper care of it for both safety and aesthetics. Here are some tips to help you install and maintain your pool fence:
1. Hire a professional to install your pool fence. Installing a pool fence is a complicated process and requires specialized tools and expertise. A professional installer can ensure that the fence is installed correctly and meets safety standards.
2. Regularly clean and maintain your pool fence. Depending on the material, you will need to clean your fence periodically to keep it looking its best. Aluminum fences can be washed with soap and water, while wooden fences may need to be sanded and refinished to prevent rotting and weathering.
3. Check your pool fence periodically for damage. Strong winds, heavy rain, and other weather conditions can damage your pool fence. Check your fence regularly for any cracks, chips, or other signs of wear and tear, and repair them promptly.
4. Keep your pool fence locked when not in use. To ensure the safety of your children and pets, install a lock on your fence gate and keep it locked when the pool is not in use.
In conclusion, a fence around your pool is an essential safety feature for any home with a swimming pool or spa. With so many types of fences available on the market, choosing the right fence for your home can be overwhelming. Consider the factors discussed above, such as your budget, home's architecture, pool placement, and aesthetics, to help you choose the right fence for your family and home. Once you've chosen your fence, be sure to hire a professional installer and maintain it regularly for safety and aesthetics.