7
July 2023
Pool Fence Contractors Fort Smith AR
When you decide to install a swimming pool, you must also consider the safety measures that come with it, the primary one being a pool fence. A pool fence is not just an accessory to comply with safety regulations; it is an essential component that protects your family and enhances the aesthetic value of your property. However, choosing a fence for your pool is not as straightforward as it might seem. Here are six crucial factors to consider to ensure that your selection is not only safe and compliant but also complements your property and lifestyle.
Safety
The foremost reason for installing a pool fence is safety. According to the Centers for Disease Control and Prevention (CDC), drowning is the leading cause of unintentional injury death in children aged 1–4 years, and most of these incidents happen in residential swimming pools. Thus, ensuring the fence surrounding your pool is robust, secure, and up to safety standards is vital.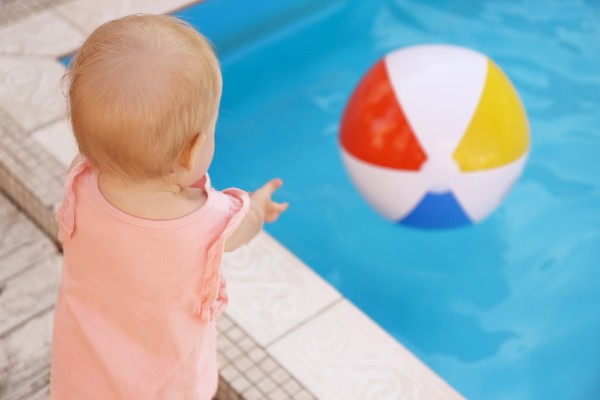 The fence should be at least 4 feet high, as recommended by the U.S. Consumer Product Safety Commission. It should also have a self-closing, self-latching gate that young children cannot easily open. Vertical bars should be close enough together that a small child can't squeeze through, and the design should be free from potential handholds or footholds that could aid climbing.
Materials
The material of your swimming pool fence plays a significant role in both its appearance and durability. Pool fences come in various materials such as aluminum, vinyl, wrought iron, mesh, and glass, and each has its advantages and disadvantages.
Aluminum and wrought iron are robust and durable, but they may require regular maintenance to prevent rust and corrosion. Vinyl fences are affordable, versatile, and low maintenance, making them a popular choice for many homeowners. Mesh fences, often made of sturdy, coated polyester, are portable and relatively easy to install. A glass pool fence offers an unobstructed view of the pool area, enhancing the aesthetics of your backyard, but they can be more expensive and require frequent cleaning to maintain their clear appearance.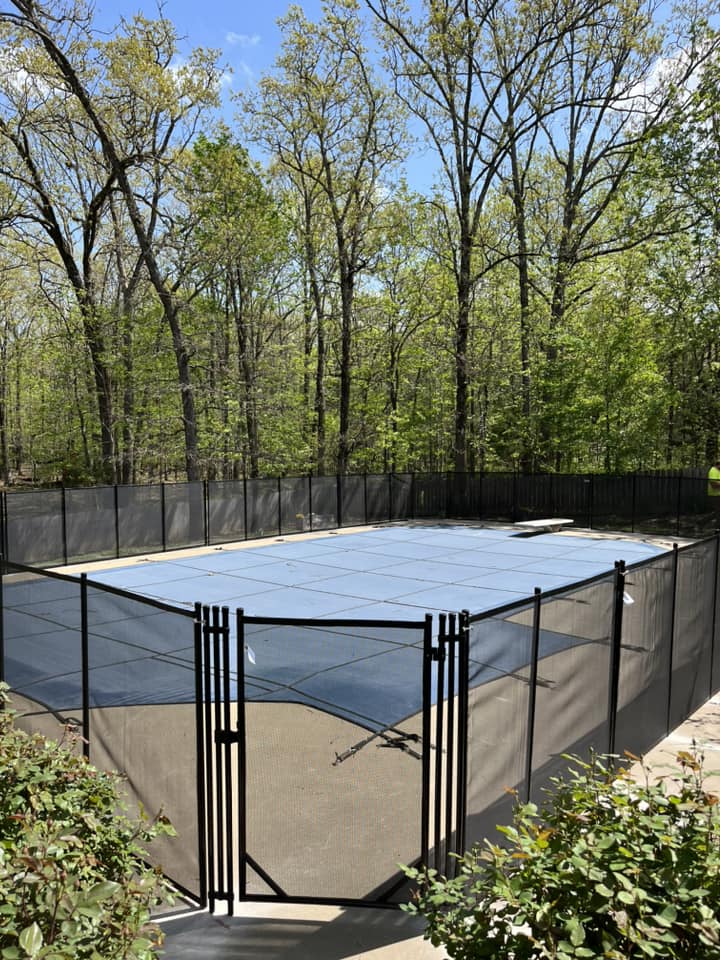 Maintenance
Maintenance is an aspect that often gets overlooked when choosing a pool fence. While the fence's primary function is to provide safety, you must consider how much time and effort you're willing to put into maintaining it.
Metal fences may need periodic repainting or treatment to prevent rust. Wooden fences could require regular sealing or staining to protect them from weather damage. Vinyl fences, while generally low-maintenance, may need occasional washing to remove dirt and mildew. Glass fences require frequent cleaning to keep them looking their best, and mesh fences may need checking for any signs of wear or damage that could compromise safety.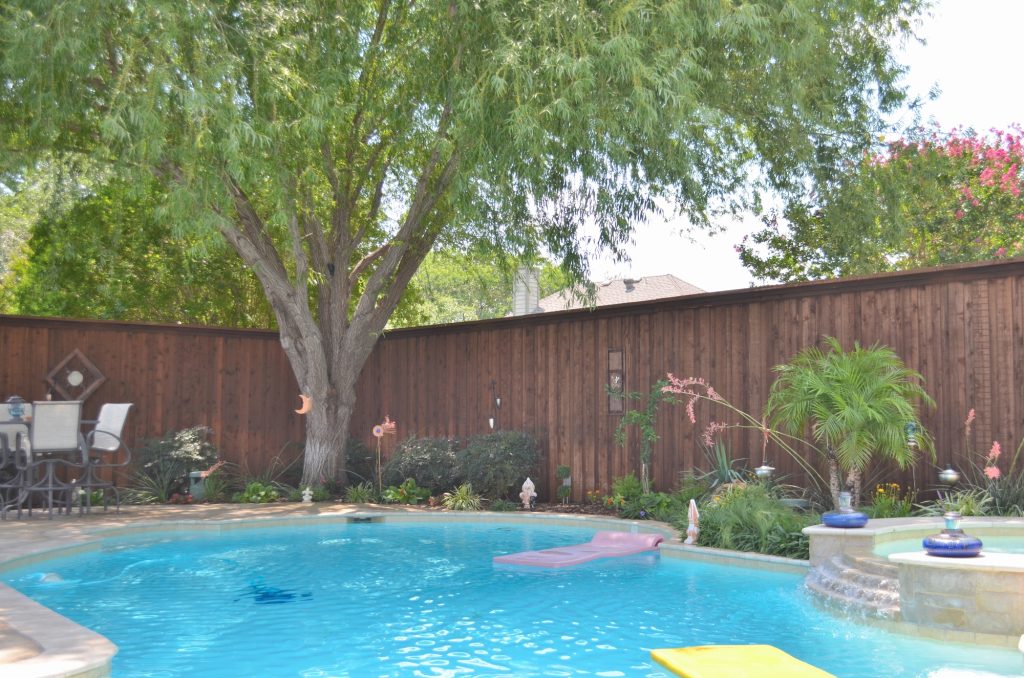 Design
While safety and function are crucial, aesthetics are equally important. The right pool fence can enhance the beauty of your property, complementing your home's architecture and landscaping.
Choose a design that harmonizes with your outdoor space. Consider the color, style, and layout of the fence. Whether you prefer a classic wrought-iron fence, a sleek glass barrier, or a cozy wooden fence, there's a design out there that will suit your aesthetic preferences while meeting safety standards.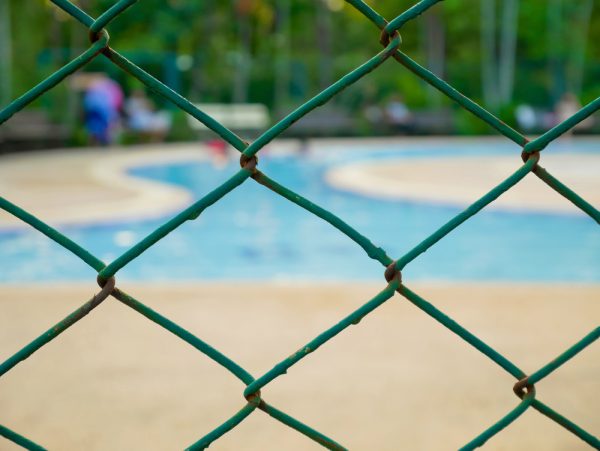 Security
The last, but certainly not the least factor, is security. While closely tied to safety, security focuses on keeping unwanted intruders out—be they uninvited human guests or wandering animals.
Ensure your fence's gate has a sturdy lock that's difficult to tamper with. Some homeowners prefer to add a pool alarm system, which alerts if the pool gate is opened unexpectedly. You might also consider a fence design that doesn't provide easy visibility into the pool area from the outside, providing an extra layer of privacy and deterring potential trespassers.
Cost
Cost is always a deciding factor when making home improvements. When considering the cost of a pool fence, you should look beyond the initial purchase and installation expense.
Consider the long-term costs associated with your choice, including maintenance, potential repairs, and lifespan of the fence. It's also worth considering how the fence might impact your property's value. A high-quality, well-maintained pool fence can be a selling point if you ever decide to move.
Call River Valley Fencing, LLC in Fort Smith at (479) 883-1859
Choosing a pool fence is a crucial decision that requires thoughtful consideration. It's an investment in your family's safety and your property's aesthetic appeal and value. Remember, while budget and design are important, safety should always be the primary consideration.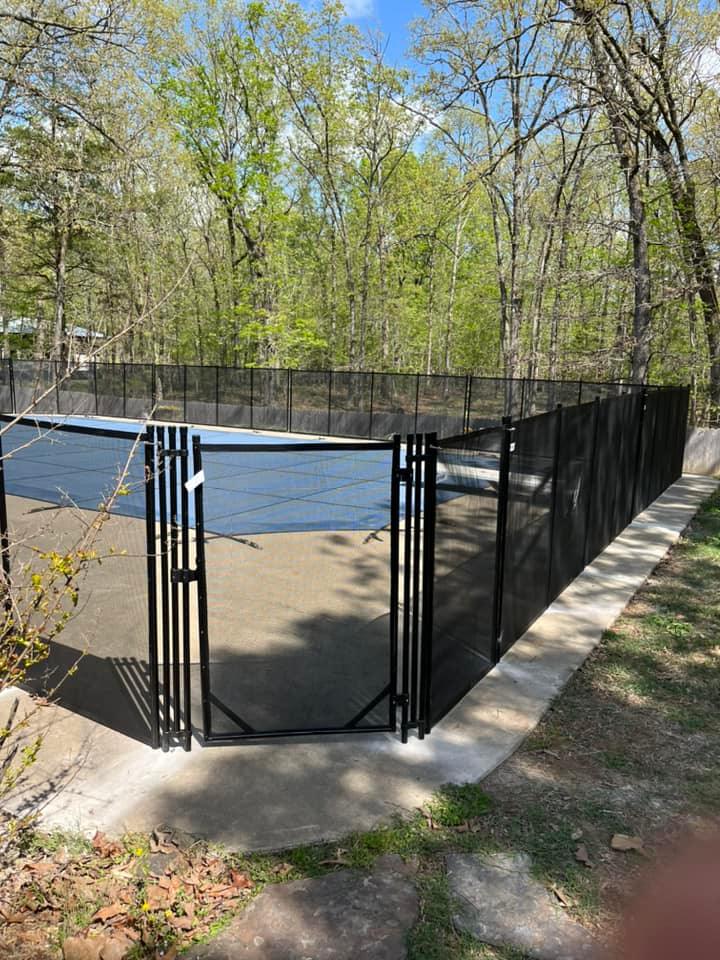 If you're unsure about the best choice for your property and lifestyle, consult with a professional like River Valley Fencing, LLC who can guide you through the process to ensure that your pool area is safe, compliant, and beautiful. River Valley Fencing, LLC is the fastest-growing fence company in Fort Smith and the River Valley and is known for its quality work and excellent prices.